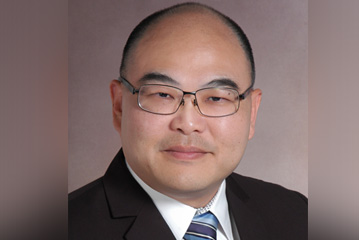 Robert is the Managing Director, KDi Malaysia and a Principal Consultant cum Trainer of KDi. He has more than 20 years of experience in both private and public sector which include ease of doing business, business process management, project management, Enterprise Resource Planning (ERP) solutions and e-government solutions. In Singapore, Robert started his career as an Engineer and he progress to manage the business systems covering ERP and Human Capital Management (HCM) System in TECH Seminconductor. Moving on from TECH Semiconductor, Robert joined Singapore Computer Systems (SCS) as a project manager and with SCS, he has project managed many large scale ERP and HCM projects in both private and public sector organisations such UTAC, BMW Asia, Power Seraya, Senoko Power, Monetory Authority of Singapore, Intellectual Property Office of Singapore, National Council of Social Services and Agency for Science, Technology and Research (A*STAR).
In his previous capacity as the Country Director NCS Brunei and Malaysia, Robert is responsible for deploying and maintaining various projects, eg. ministry wide Human Capital Management System with Ministry of Defence, Brunei, e-Customs for Royal Customs and Excise Department, Ministry of Finance, technology upgrade for Brunei, Bank Islam Brunei Darussalam (BIBD) and mobile application development projects for BIBD At-Tamwil, Perbadanan Tabung Amanah Islam Brunei (TAIB), Standard Chartered Bank Malaysia and Alliance Bank Malaysia. In Africa, Robert is involved in the Strategic ICT Review project for the Revolutionary Government of Zanzibar and The Integrated Client Services Factilities (One stop shop) consultancy project with the government of Namibia. In July 2015, Robert was engaged by Ivory Coast's CEPICI to conduct Ease of Doing Business workshops for the Ivory Coast government and business communities. The workshop was chaired by the Prime Minister of Ivory Coast. Most recently, Robert also conducted a Ease of doing business workshop for Agency for Investment Promotion – APIX, Republic of Senegal.
Robert graduated with a First Class Honours in Manufacturing Engineering from The University of Birmingham, United Kingdom. He holds a Graduate Diploma in Human Capital Management from Singapore Human Resources Institute. He is also a certified trainer and assessor with Advanced Certificate in Training and Assessment (ACTA) and also holds AIIM Business Process Management (BPM) Master Certification.