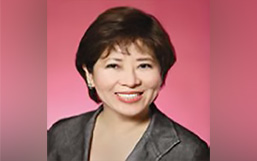 After leaving the public sector in 2009, Siew Juan has become an independent freelance trainer, specializing in trade and economic development topics. In the past years, she has expanded her scope to include English language training. She is an ACTA-qualified trainer (Feb 2010) as well as a CELTA-qualified teacher (Jul 2015) to teach English language for adults (at all levels). Since 2009 she has been an Associate Trainer affiliated with the Civil Services College of Singapore and some local training agencies (viz. Globalab Pte Ltd, Training Edge International), providing training to local and foreign learners.
Career Experience
IRAS, "Effective Writing Course" for Officers and Managers (advanced level), "English and Communication skills" for clerks (Lower Intermediate), Feb 2011, Mar 2011 respectively;

Basic and Intermediate English Language courses, CA International College (June 2015)

Civil Services College International, variously from 2009 to present. As an Associate Trainer (2009 to present), she has covered the following topics: Trade Negotiations (27-31 Oct 2014, Vietnam; 14-17 Oct 2014, Laos), Foreign Direct Investment & Regulations" (24-28 Nov 2014, Vietnam), among others. Training programmes included those sponsored by MFA for government officials in Laos, Vietnam and Cambodia as well as for incoming foreign officials (Nigerian and Egyptian) in Singapore.
Education
Siew Juan graduated from the University of Singapore (1981) with a BA of Social Sciences (2nd Upper) and completed her Master of Arts in International Political Economy, Warwick University, UK in 1996. She was a recipient of the Ford Foundation Fellowship, University of Maryland, USA.