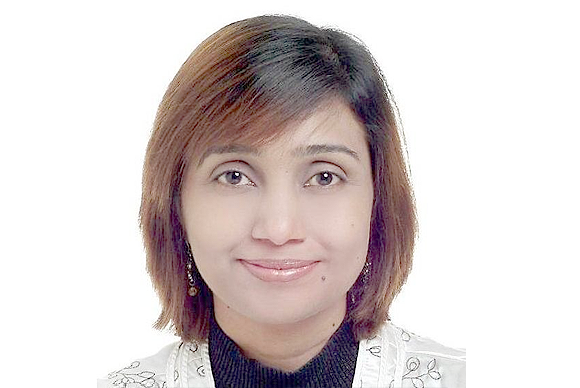 Maler was a senior government official who dealt with various aspects of international business development and trade law at the International Enterprise Singapore from 1995 to 2008.  These included industry development in electronics and electrical engineering, international trading, export strategies for Europe, Russia and Central Asia; and trade policy negotiations.
Prior to joining the International Enterprise Singapore, Maler worked at the British High Commission as the information manager assisting British businesses to find business opportunities in Singapore.
I. Free Trade Agreements and APEC
Maler was involved in negotiating for the ASEAN Free Trade Agreement while as First Secretary in Kuala Lumpur from 2004 to 2006. After her posting, she headed the Trade Group and conducted pre- and post promotional outreach for the Free Trade Agreements when they were enforced in Singapore. Maler, with good team support, organised over 120 seminars, workshops and conference on the Free Trade Agreements with FTA partner economies such as the United States, Australia, New Zealand, Malaysia, Indonesia, India, Vietnam and Korea.
Maler was also the co-chair for APEC Working Group held in Singapore in 2006 and was instrumental in developing a portal for the APEC Working Group to explain new initiatives of the working group and business matching for the APEC economies. Maler was instrumental in launching the APEC Business Portal for the secretariat in Singapore.
Maler has spearheaded projects in the area of export development strategy and funding support for start ups and SMEs in Singapore. With the approval of the ministry, the export development financial assistance and venture abroad toolkit was launched by IE Singapore to assist new SMEs to benefit from export roadmap and value chain to go overseas.
II. Technical Consultancy and Capacity Building / Training
Maler works closely with the Singapore's Civil Service College International (https://www.cscollege.gov.sg/) on economic leadership, trade and investment, small and medium enterprises strategy, and legal related capacity building programmes. In partnership with Singapore's Economic Development Board, an investment promotion and project management capacity building programme was launched for the Batam, Bintan and Karimun (BBK) government agencies. The project has now gone into second phase for specific sectors such as electronics, tourism, and maritime development.
In terms of innovation and consultancy projects, Maler was engaged to consult and recommend suitable capacity building in the area of entrepreneurship and start up development. This was done for Lao, Cambodia and Vietnam from 2009 to 2010.
Maler has also worked with the US Trade Commission to conduct trade related capacity programmes in Singapore since 2013. Maler had conducted trainings on the following areas:
Free Trade Agreements

Investment law and trade agreements

Attracting Foreign Direct Investment

Development of Investment and Export Value Chain

One Stop Centre for Trade and Investment

 ASEAN 2015
With CSCI's partnership, Maler has provided training sessions for UNCTAD, JICA, KOICA, and economic development organisations from the Middle East and Southeast Asia.
 In addition, she has conducted programmes for the Ministry of Foreign Affairs on Public Private Partnership, Trade facilitation and Investment, Private sector development, SMEs and Promoting investment and Free Trade Agreements.
III. Trade Facilitation and Investment Consultancy
Maler also works with the Singapore Cooperation Enterprise (refer to: www.sce.gov.sg)on various trade and investment related consultancy projects. Maler has completed a significant trade facilitation, ease of exporting products and investment management reforms for the government of Maldives. The project covered an assessment on the country's current laws impacting international trade law, export facilitation and investment regulations. A capacity building programme was organised after sharing key findings with various government agencies dealing with trade and economic development. She has also worked on economic transformation project in Zanzibar to assist the government to seek funding for agri-business, tourism and port development. In Namibia, she reviewed the investment policy and recommended improvements in the following areas:  investment promotion programmes, investment facilitation centre, and investment related laws.
IV. Academic Programmes
Maler conducts lectures on economic policy and business law at the Kaplan, Murdoch University, TMC Academy, Tourism Management Institute of Singapore, Singapore Institute of Retail Studies, Singapore Polytechnic and Curtin University.
Qualifications:
Maler holds a BA from the National University of Singapore, LLB (Hons) from the University of London, UK and a MSc from the Loughborough University, UK. She has completed a Postgraduate diploma in Commercial and Corporate Law (Merit) with the Queen Mary College, University of London, UK.